Pesto-encrusted Pork Chops
So, I bought this tray of pork steaks (or boneless chops, whatever they're called) at Costco a while back, intending to do something with them.  I like pork, but I'm just not used to cooking it, so I was left at a quandary.  I wanted to do something with all this basil we have too, so I started poking around.  I found all kinds of recipes – garlic and basil. basil and garlic…you get the idea.  Basically, they all danced around, but never went there.  So I did.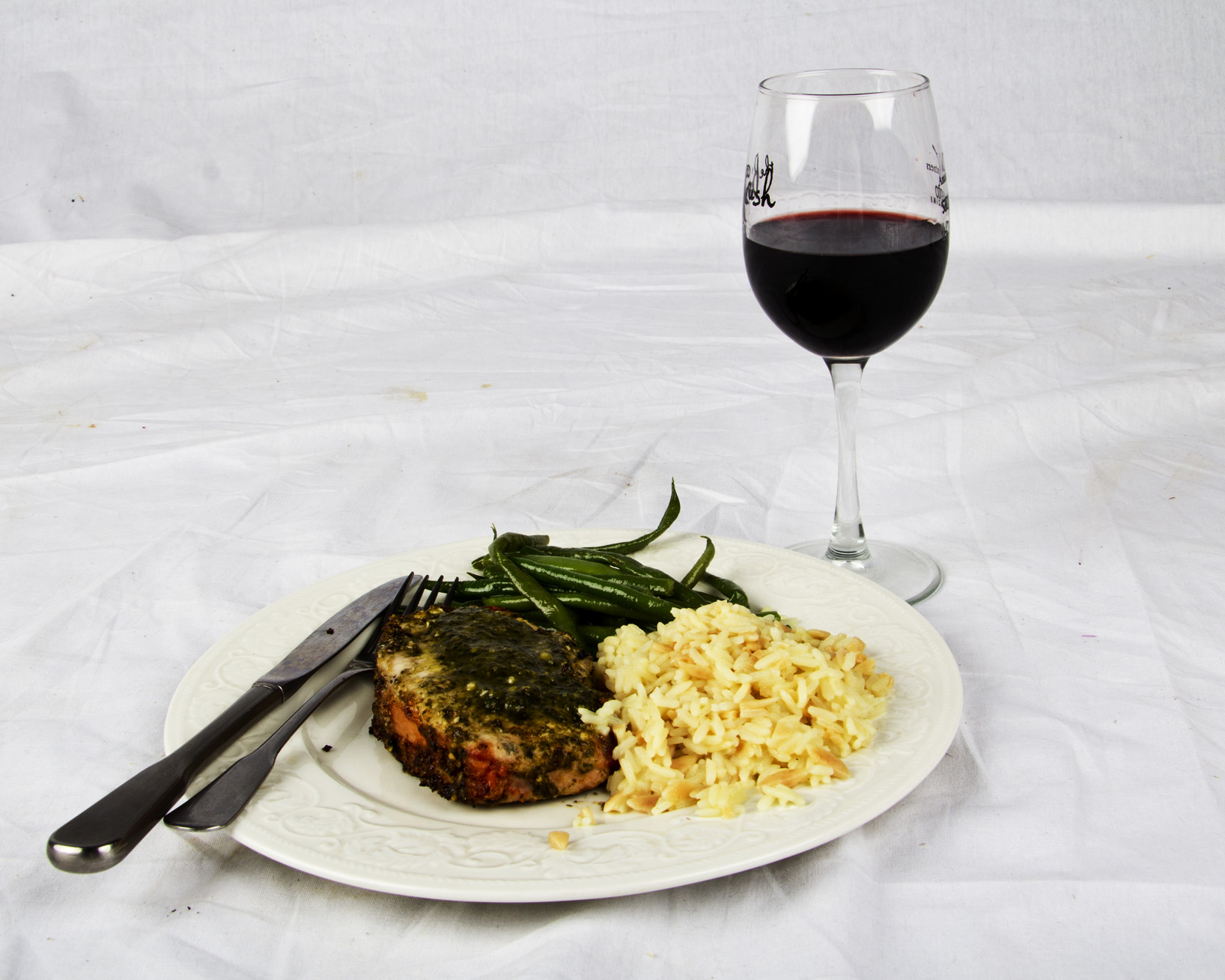 ---
You'll need one pork chop per person
So we should start by making some pesto.  Pesto is super-easy (recipe).  Once that's all said and done, lay a good coat down on both sides of each chop, and cook them on the grill with an indirect heat – we don't want the flames charring this one.  Something around 8 mins/side and BAM, done.
Simple, no?